Maximizing Your Practice Time
Have you ever heard someone say, "That guitar player must be so talented!" They didn't just get that way overnight. Your favorite artists, musicians, and bands have spent hours practicing and honing their craft. If you are looking to improve your instrument skills or be a better performer, the first thing you need to do is start a solid practice habit. But where should you start, and what should you work on? Whether you are just getting started with your musical journey or have been playing your instrument for years and are looking for some new ideas, this list of practice tips is for you!
Daily practice
When you are getting started with a practice journey the number one thing you can do to help improve is to play your instrument every day. Even if you can only play for a few minutes, you will still see growth if you strive for consistency with daily practice.
Start small – If you are just getting into the habit of practicing, don't feel like you need to practice for hours a day. Start with a goal of playing for 10 or 15 minutes and see what improvements you can make.
Schedule a time for practice – Try scheduling your practice time. Find a consistent time that works for you and add it to your calendar on your phone. Set a reminder for 15 minutes before to keep you on track. This will help you make playing your instrument everyday a habit.
Have a routine – The best musicians in the world have a set routine for their practice. If you are taking private lessons with a music teacher, they can help you create a daily checklist of what techniques and fundamentals to play every day whether you have 15 minutes for a quick session or a few hours to get some detailed work done on a new solo.
Get rid of distractions – Try to clear your room of distractions when it is time to start practicing. One easy way to clear a distraction is to turn your cell phone to "Do Not Disturb." This way you turn off notifications and turn up your focus.
Make it focused but keep it fun – Practicing your instrument should not feel like a chore! Remember to have fun and try new things. There is a lot of music out there, so find something to play that excites you and keeps you on your toes.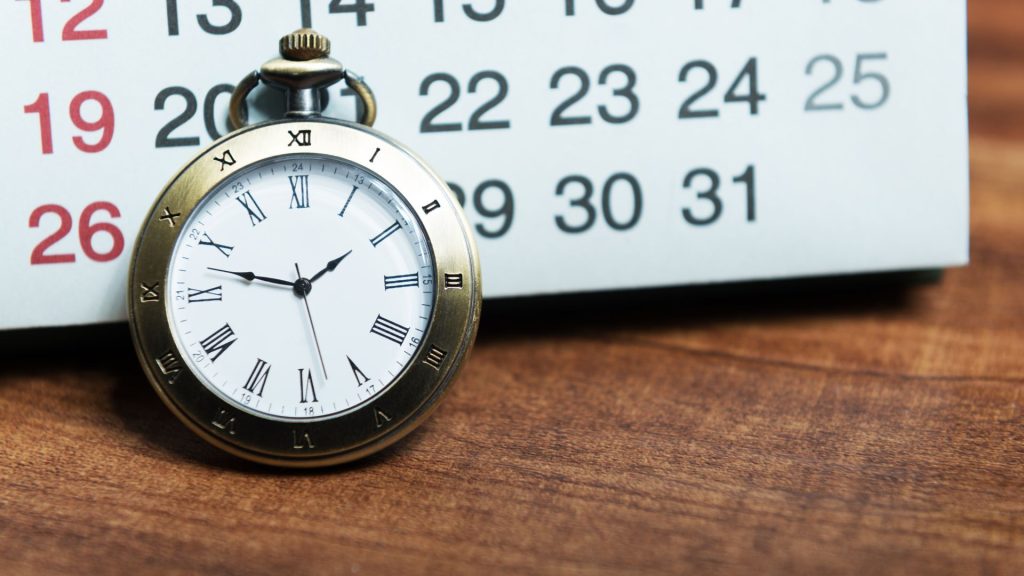 Set a practice goal
What are you trying to accomplish with your musical journey? Setting a goal can help motivate a guide your practice.
Start with why – Try to keep in mind why you are practicing. Is there a new song you are hoping to learn? Do you have a performance coming up, or maybe an audition? Maybe you just generally want to get better at playing your instrument. No matter what your reason is, write it down somewhere you will see it on a regular basis to remind you why you are practicing.
Short-term vs long-term goals – Start setting both short term and long-term goals for what you want to accomplish. A long-term goal looks different for every person, so remember to set goals that will set you up for success. Set a short-term goal for each practice session to help you stay on track. Here are examples of both: Short-term: In todays practice session I am going to work on playing a C major scale on eighth notes at 132 beats per minutes. Long-term: I am going to learn all 12 major scales over the next 4 weeks.
Keep a journal – Just like weightlifters keep a log of their reps and weights, start a journal to help keep track of your practice. It doesn't have to be complicated, just a few notes each day on how you spent your time practicing. Note what tempos you worked on specific fundamentals and techniques. List how long you spent working through the new solo you are learning. If a specific section gave you trouble, mark it down so you know where to start for your next session. Journaling will keep you honest about accomplishing your goals.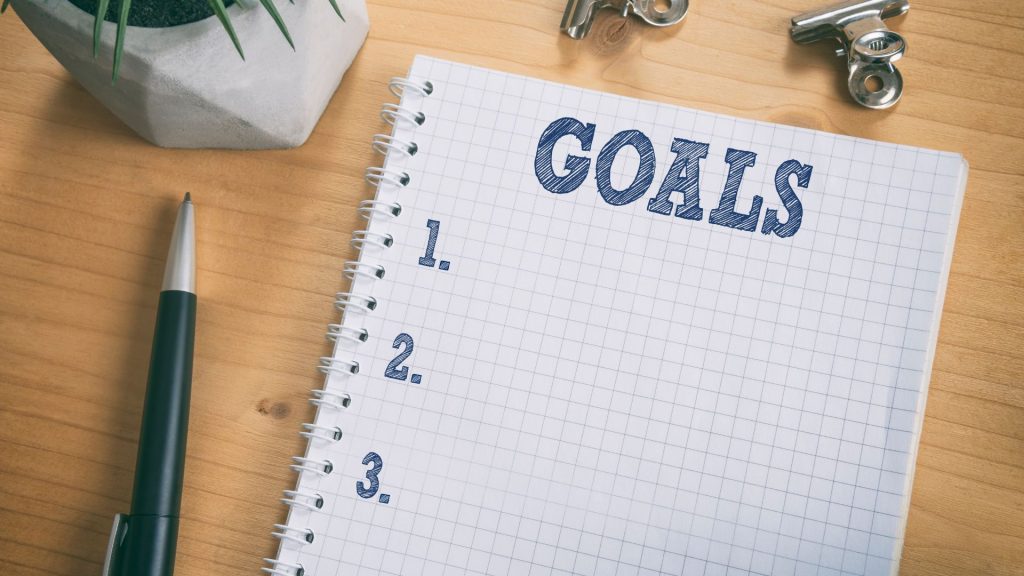 Start a practice routine
We mentioned having a routine under Daily Practice, and now it is time to discuss how important it can be. Great musicians have a standard list of warm-ups and technique work they do every day so that they can play their best. A routine can help take your skills to the next level.
Warm up time – Have a daily routine for your practice that includes a good warm up. Having a solid warm up to your practice session can set you up for great success. A good warm up looks different for every instrument and every person, so find what works best for you and stick with it. At MusicProfessor we recommend spending 25% of your daily practice session devoted to warm up and technique work time.
Fundamentals – Technique and fundamental work are vital in any warm-up routine. Long tones, scales, and stamina building might not seem as exciting at first but remember that fundamentals are the building block of all music. Fundamental techniques are meant to motivate your musical skill. If you are struggling with a specific passage in your music, isolate the specific technique blocker that is causing you problems. If it is a specific articulation, try working on similar articulations during your fundamental time. If range is causing you problems, implement a range building exercise in your warm up routine.
Breathing – For wind players, breath is a key aspect to making a great sound. Remember that sound is created by vibration, and for wind players air is the key component in creating vibration. You can find many different exercises and tools that will help work on breathing. Here at MusicProfessor we recommend incorporating The Breathing Gym created by Sam Pilafian and Patrick Sheridan. Find more about The Breathing Gym at PatrickSheridan.com.
Change it up – Try adding variation to your routine to help keep things interesting. If you want to play lip slurs in your routine every day, try different slurs each day to keep it fun and exciting. If you are working on scales, work on different articulation patterns to add a new challenge and keep you on your toes.
Find what works best for you – Every great musician has their own basic formula that adds up to create their practice routine. Don't be afraid to try different routines until you find what works best for you!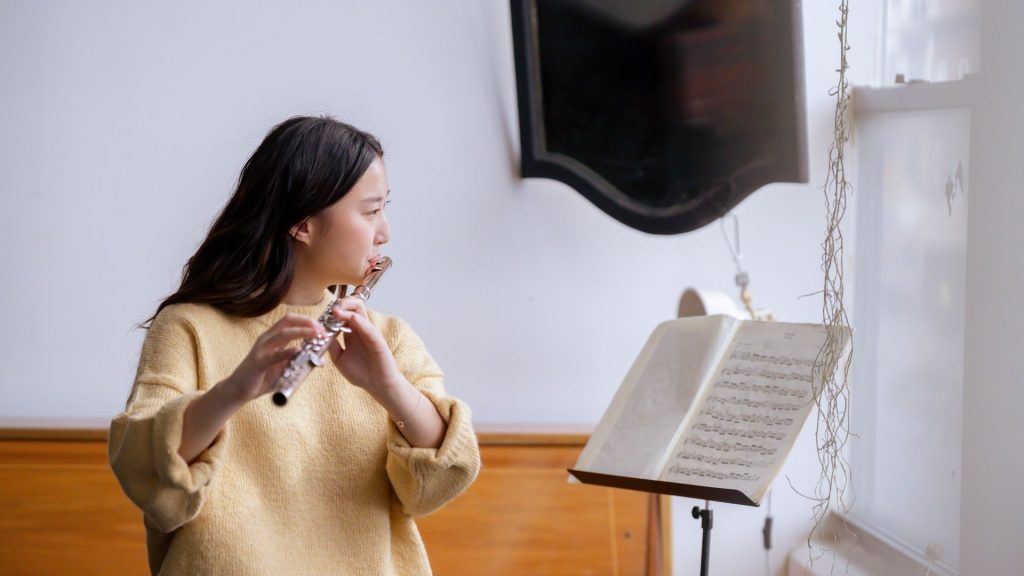 Practice tools for optimizing your time
Practice tools can help take you the extra mile when it comes to practice. Remember to keep in mind that practice tools should make things easier, not more complicated. Here is a list of tools we think are great!
TonalEnergy – The number top tools that any musician needs for every practice session is a tuner and metronome. TonalEnergy is a combination of both that you can download to your tablet or smartphone. Anyone from beginners to world class musicians can benefit from the many features that TonalEnergy offers. It has a target style tuner, a drone, a detailed metronome with the ability to change meter and subdivision, the ability to track your practice data, and the capability to analyze your playing with its built-in audio recorder. Learn more at www.tonalernergy.com.
MusicProfessor – MusicProfessor is an online video library of digestible lessons in tone and technique presented by world-class instructors for music students at all ability labels. With MusicProfessor you can find instrument specific instruction on tone and technique. Work at your own pace and watch video lessons as many times as you need. If you are a music teacher and want to set up all of your students with a MusicProfessor account, you can track their progress to help them stay on track. If you are looking for a more guided routine, MusicProfessor is a great place to start. You can start a free trial at www.musicprofessor.com.
MuseClass – If you are a music teacher, MuseClass is a wonderful tool to set up for your music students. MuseClass makes it fast and easy to create, distribute, and grade student assignments in one convenient place. Students use a mobile app to complete video or audio assignments that are submitted to the teacher straight from their phone. They can record as many takes as needed before reviewing their best take to submit. Teachers can review and grade assignments right in the teacher portal. Teachers can upload worksheets for students and easily customize assignments. Find more at www.museclass.com.
SmartMusic – SmartMusic is a web-based suite of music education tools and home to the largest interactive and digital music library. With SmartMusic you can play an exercise, etude, or solo and receive immediate feedback on accuracy. Other tools that SmartMusic offers include tuner, metronome, fingering charts, music notation software, and a sight reading builder. Learn more at www.smartmusic.com
Chrome Music Lab – Chrome Music Lab is a website that makes learning music fun through hands-on experiments. You can make your own songs and back tracks with Chrome Music Lab to use in your own practice sessions. Discover Chrome Music Lab at musiclab.chromeexperiments.com
Noteflight – Noteflight is an online music writing app that lets you create, view, print, and hear professional quality music notation right in your browser. You can edit, print, or playback your written music from any device. You can use this tool to create exercises for yourself or your students. Use it to help create your own practice routine too. Find more at www.noteflight.com.
Soundtrap – Soundtrap is another tool you can use to create music. Use Soundtrap's library beats, loops, and instruments to create your own back tracks to use with practice. Access your work on multiple devises so that you can take Soundtrap anywhere you go. Start creating at www.soundtrap.com.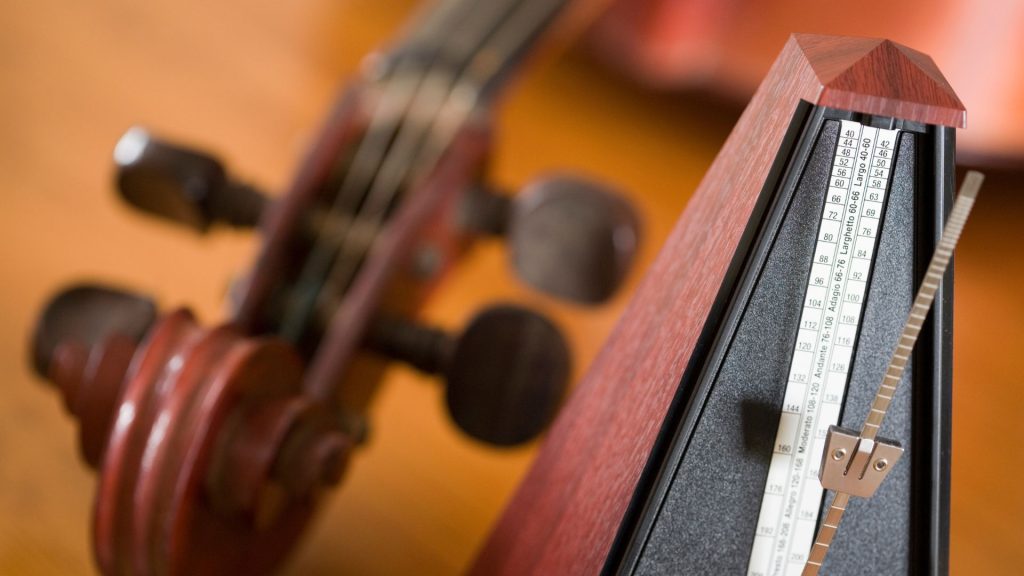 ---
Lisa Tatum is the Account Manager for MusicProfessor at Conn-Selmer, the writer and producer of the podcast Ic2us: the Evolving Conductor, and Brass Caption Head for the Academy Drum & Bugle Corps. An experienced music educator, she is currently pursuing a DMA in Wind Conducting at Texas Tech University.